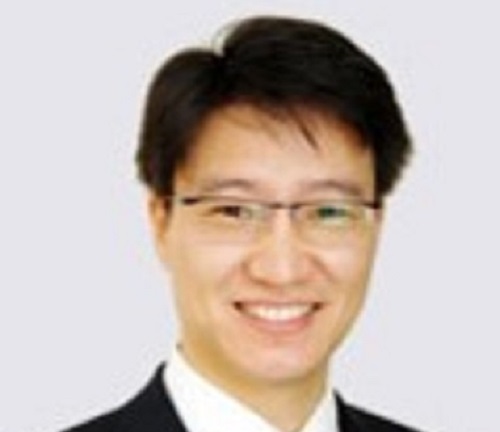 HWANG, Won Suk
Associate Patent Attorney (Admitted in District of Columbia)
D.C. Metro
whwang@park-law.com
---
Overview
Mr. Hwang is an Associate Patent Attorney in the firm's Patent Prosecution Group. Mr. Hwang joined H.C. Park & Associates in 2020 and his practice focuses on preparation and prosecution of patent applications in the technological fields of a System-on-Chip (SoC), semiconductor devices (application processor, DRAM, Fresh Memory, Magnetic RAM), display devices (plasma, OLED, QLED, LDC, and flexible displays), image sensors, battery systems, power management systems, and various digital and analog circuits.


Prior Legal Experience
Prior to joining H.C. Park & Associates, Mr. Hwang worked for 6 years as a patent agent at Lee & Morse PC. Mr. Hwang was a semiconductor circuit design engineer with Samsung Electronics for 7 years in South Korea with a primary focus in the development of semiconductor chips. He developed various intellectual property (IP) cores in semiconductors, such as temperature sensors embedded in System on Chip (SoC), power management ICs (e.g., Battery Chargers, DC-DC converters, and LDO regulators), ADC, DAC, and PLL. Mr. Hwang was as an intern at Harness, Dickey &Pierce, PLC and at Koryo International Patent &Law Office.


Publication
- Wonsuk Hwang, Seoungjae Yoo, Hyungjong Ko, and Byeongha Park, "An Area Efficient Temperature Sensor with Software Calibration for Mobile Application", 2010 International SoC Design Conference
- Wonsuk Hwang, 2006, "Driver for improving jitter characteristics and operating frequency bandwidth and IC having the same", Korea patent 10-0567384-0000, filed April 8, 2004 and issued March 28, 2006Byeong-Chun So, Wonsuk Hwang and Soo-Won Kim, "A multi-gigabit CMOS serial link transceiver using jitter tolerant Delay Locked Loop", Electron Device and Solid-State Circuits, 2003 IEEE Conference
- Tae-Chan Kim, Wonsuk Hwang and Soo-Won Kim, "Response Time Accelerator with Full Resolution for LCD Panel", 2003 International Display Research Conference
- Wonsuk Hwang, Byeong-Chun So and Soo-Won Kim, "A 10Gbps CMOS Driver for High Speed Serial Link", Institute of Electronics Engineers of Korea, 2003 IEEK Conference


Education
- George mason Law School, Arlington, VA, LL.M, 2018
- Korea University, Seoul, Korea, M.S. Electronic Engineering in 2004
- Korea University, Seoul, Korea, B.S. Electrical Engineering in 2002


Bar Admissions
- United States Patent and Trademark Office, 2012
- District of Columbia, 2020